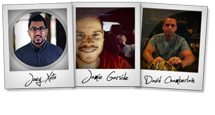 Pre-Launch Begins: Friday, November 6th 2020
Launch Day: Tuesday, November 17th 2020

The $50 Million IM prodigy is back w/ $55,555 in prizes... Excited? With Over 150,000+ customers (Sony, Vodafone, Tesla, Pepsico, Starbucks & many more) and 5 years of market leading, industry shaping software, Viddyoze is back: This is the best version of Viddyoze to date; new features, new look... and same killer sales material that's guaranteed to put money in your pocket. Get ready to promote the hottest product release of 2020!
Affiliate Registration
.
(JV Invite Page)